Asparagus Sausage Scramble
Here's a simple breakfast/lunch/dinner/snack idea:
Takes some asparagus and cut it into pieces and some summer sausage and do the same. Then mix them together in oil in a hot skillet: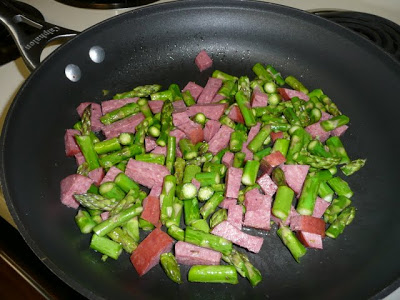 Then whisk some eggs together in a bowl (or shaker cup) with some salt and pepper and pour over the sausage and asparagus. Scramble the egg until you reach the texture/consistency you desire and enjoy!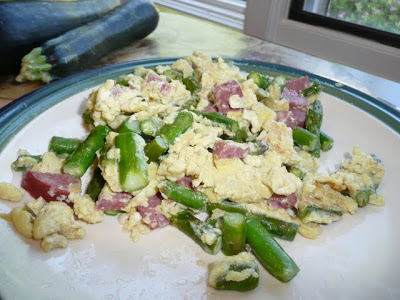 I know the picture isn't great but try to use your imagination and you might find yourself trying this sometime.
However, if you really want something to drool over then check this out! And then come back here and tell me (or there) what the difference is between a hen and a chicken?