My husband discovered this bird nest in our hanging flower basket on our front porch about a week or so ago.
The nest belongs to a darling Red House Finch couple.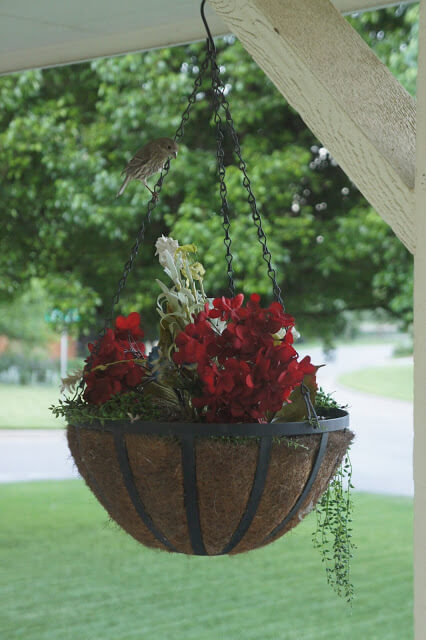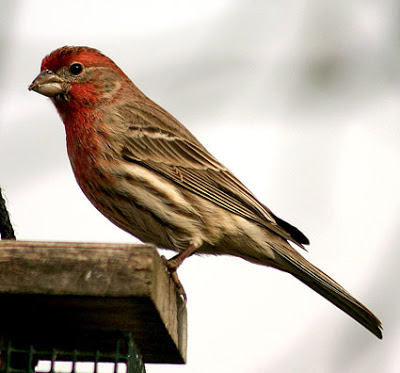 http://www.allaboutbirds.org/guide/House_Finch/id
I see the Mrs. House Finch more often than Mr. House Fince and I can peek at her through the office window but she's always on alert. She's been staying in the nest a lot more now but will quickly fly away every time we open the front door or when someone comes too close. Hopefully we'll hear the cute peeps of baby birds soon right outside our window!