Five Minute Friday Word: Small
GO:
When I think of the word small I think of me and how unfathomably small I am compared to the vast universe.
And yet, though I seem insignificant compared to all of existence and the time that has come before me and is yet to come,
I know that even in my smallness
I am important.
Not because of the big – because of the small.
Like St. Therese and other "small" saints knew so well – it really is the small things done with love that become BIG.
Playing a game with my four-year-old when I would rather check more things off my to-do-list.
Painting instead of "plugging them in".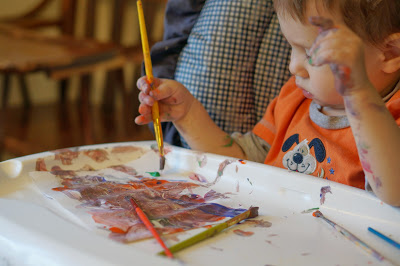 Getting up just a few minutes earlier so I have time to help my school kids eat more than crumbs for breakfast or help them put their lunches together – avoiding the frenzied stress of the last-minute morning rush.
Kneeling down and giving my heart – my thoughts, my words, my actions – my "to-do" list over to the Spirit that breathes in me and engulfs my soul.
Listening to my seven-year-old son read – and not correcting every word he gets wrong! Just sitting and listening. That's all.
Putting down the book or the phone or the Kindle while I nurse – look into my baby's eyes full of undying love for me, caress his soft skin, stroke his smooth hair – see the baby becoming toddler.
Be present and available to listen to my daughter – my first baby – as she grows and matures and starts to ponder about the world and love and life.
Sitting with my husband in the quiet, in the car, watching a show or game with him. Just being together.
When I get to heaven – handing over my list of accomplishments isn't what will get me in the door.
It's these small things that I do that I don't even know I do – ones I forget – but that He will remember. I give my small – He gives His BIG and everlasting in return.

Stop.
Love to write but only have Five Minutes? Try this and then link-up with Lisa Jo Baker for some Five Minute Friday Fun!
{P.S. In the interest of full disclosure, I feel compelled to tell you that even in these "short" five minutes, I had to stop 5 – 6 times to help the kids with their painting. So five minutes is more like 10 or 15 in mommy time zone.}