For this month's Simplemama Podcast HangOut I had the great pleasure of chatting with Kay Wills Wyma
about her book, I'm Happy for You (Sort Of…Not Really): Finding Contentment in a Culture of Comparison
.
Listen to audio podcast online | View video podcast online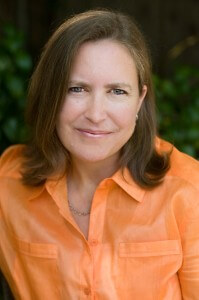 Kay Blogs at The Moat Blog and is also the author of Cleaning House: A Mom's Twelve-Month Experiment to Rid Her Home of Youth Entitlement
which I must get my hands on also!
Kay shares her own personal experience with the comparison traps and also how she saw them effecting her children negatively. After an insightful conversation with one of her children entangled in the prison of the comparison culture, Kay decided to do something about it. Thus, I'm Happy for You…Sort Of…Not Really came about.
As I shared in my post, Be Happy for Me, I love the title of this book, I'm Happy for You…Sort Of…Not Really . It's the perfect articulation of the feelings most all of us experience when we hear or see what others are doing. Kay does an excellent job presenting all the examples of how we all suffer from "OCD – Obbessive Comparison Disorder". We're constantly comparing our lives to others; blogs and Facebook and all the other Social Media tools out there are a perfect breeding ground for envious thoughts and feelings.
In our Hangout, we talk about why comparison happens and how it steals the joy out of our own lives and those of the people we love. Kay shares why it's so hard for us to say "I'm happy for you" but not really mean it. In her book, she shows how we can start truly appreciating what we have and what others have. Then we can move from comparison and envy to gratitude and joy.
I greatly enjoyed talking with Kay, she is obviously a woman who cares deeply for her family and wants so to help them avoid the pitfalls of the comparison culture. We went on a few tangents about raising teens especially in this culture – I'll have to Hangout with her again just to talk about raising teens as our oldest steps into that new era soon.
I also really loved hearing Kay's soothing and faith-filled voice. I can tell just by talking with her that Christ is a huge part of her life and is the guiding force behind her book(s) and her parenting. I think everyone will enjoy listening to her wise words.
So if you have ever struggled with comparison and envy and you'd like a way out, listen/watch our Hangout and check out Kay's book, I'm Happy for You (Sort Of…Not Really): Finding Contentment in a Culture of Comparison
.
Starting today, October 7, you can enter a giveaway to win her book! This time TWO lucky random names will be drawn!
Choose one, some, or all the options below to be entered for the Giveaway: