Finally, pictures of my daughter's bedroom makeover! Thanks to everyone who helped bring it all together, especially her grandma – seamstress extraordinaire!
(You can tell I'm having fun playing around with Pixlr)
She loves her reading nook! (Something I dreamed of as a little girl is now hers!)
Custom window valance & faux white wooden blinds (from Lowe's)
Blue comforter and purple blanket from Target, pillows: custom!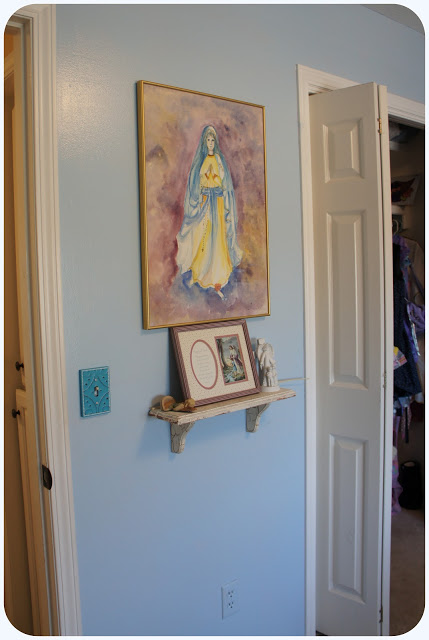 The cool light switch cover is courtesy of her aunt (my little 'sis) and the beautiful Mary painting, which was in my room long time ago, is by my aunt Christi.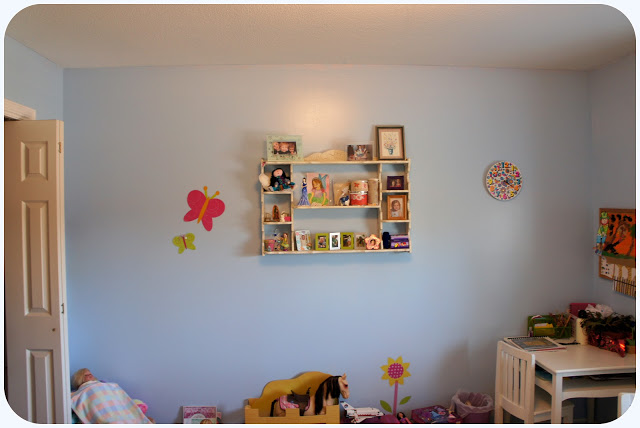 That shelf used to be in my bedroom when I was a little girl. It is now a great place to put her special things out of reach from her very curious little brothers! Grandma also gave her that clock that she colored and the cute white table/chairs are from my parents.
She was gifted with this blue and green flower wall deco (from Hobby Lobby) for Christmas. We used them to make an art line: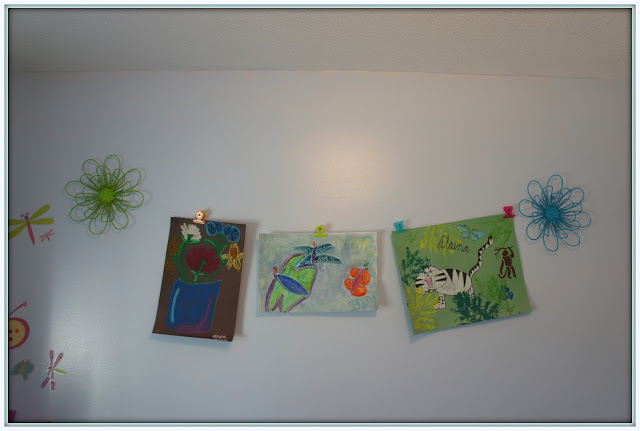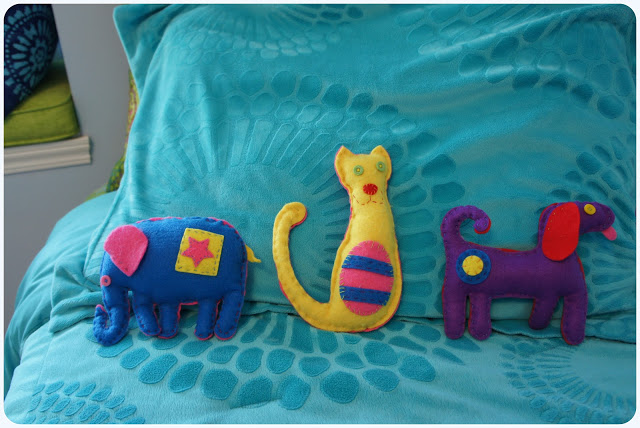 Lastly, my daugther sewed these 3 stuffed animals with her grandma during their 'sewing time' together. She made the elephant for the baby, the kitty for her 6-year-old brother, and the little doggie for the 3 year-old.