A while ago, my friend Monica shared her Loaded Baked Potato Casserole recipe on one of my Tasty Tuesday link-ups and I keep forgetting to share that I tried it and really like it! The picture really does this meal a great disservice but it was the best I could do before it was quickly gobbled up.
I made it twice actually, once with chicken that I marinated in Sun-dried Italian Dressing (store-bought, sorry) and and then again with ground beef (pictured above) and onions and mushrooms that I sauteed in butter first.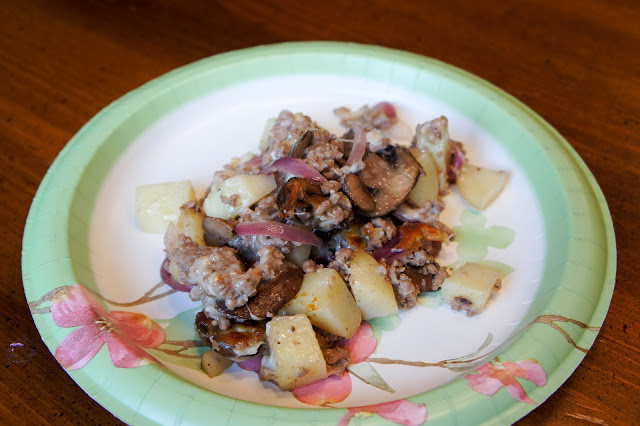 This is a super easy dinner recipe that is simple enough to please most everyone. I haven't tried freezing this for baking ahead of time – Monica have you?