Today I'm linking up with a new-to me blogger – Lisa Jo Baker – for her Five-Minute Fridays Free Write. She gives a prompt (today's is: Write) I set my timer for five minutes and then I write. Sounds perfect, right? So ready, set…
Go –
I look out the window. The world outside is covered in white. It's beautiful and I wonder why? Is it because it makes everything pop out more, the trees look browner, the houses bigger. While the snow hides the ground under its cold and fluffy blanket, suddenly I notice things I never did before. I think, maybe part of what I love about it is the silence. Snow is silent and after it falls, the world is silent too. I can see the cars passing quickly by down the street, yet right here, out of my window it is silent, still…peaceful.
I look around the room and enjoy this quiet moment while the baby-toddler naps and the four-year old enjoys his "shows" time. I think about writing, about words. They are everywhere. On my walls, on the screen, next to me in the book waiting for me to relish. Words have always been, even before they existed, words have always existed.
"In the beginning was the Word, and the Word was with God, and the Word was God." (John 1:1)
Words matter. Even though they aren't technically "solid matter". They matter – a whole lot. One word has the power to build you up…or tear you down. I love words. I love reading them and I love thinking and writing them. I can't stop them from coming in or out. Writing is my soul's dance.
Stop.
Wow. Five minutes goes by faster than I thought. I may or may not have given myself one (or two) extra minutes since this was my first time and all. And I also may or may not have been able to suppress the urge to fix a few teeny tiny grammatical issues. And then I spent about another 10 or so minutes adding in the links and picture…but she didn't say that part had to be included in the five minutes so….
I'll try to play fair next time. Promise.
Do you like writing but really only have about five extra minutes, if that? Try this out and then link back up with Lisa Jo. Happy Friday everyone!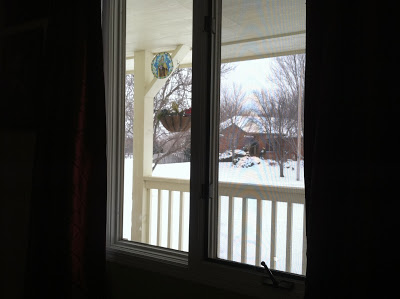 {P.S. Be sure to check out the Giveaway for Sarah and Josh Holthusen's Until I Rest in You Catholic Music CD!}