Outside my window: It snowed! I love the way the sunrise looks over the snow in the mornings.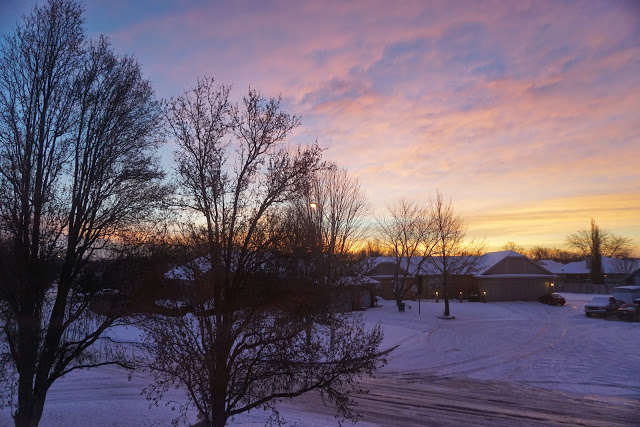 Wearing: You're all probably tired already of hearing about what I'm wearing. (If you really want to know, just look over to the right sidebar of my awkward selfies on Instagram.)
The Kids:
Have all been playing outside in the snow the past few days and loving it. Daddy helped make a little mountain and they've been working hard to dig a hole in it, they are just about done.
Yesterday they all returned to school. It was a little strange but nice to get back to a "routine"…kind of. I didn't miss the after-school evening homework. It's not a lot but it's just that one extra thing that puts me over the edge when I'm trying to do/be so many other things during that time. Sadly, it seems the kids all came back to share exchange the germs they collected over the break and our daughter is home sick this morning. Once she started complaining of a tummy ache I knew I needed to keep her home. Especially since today is her class's Mass Day and we all know what would have happened if I'd sent her…yeah she would have been that that poor kid.
Joyful/Thankful For:
A genuinely good Christmas break with everyone. I'm sorry for those who are inwardly groaning but please, I beg you not to envy me. We've had some intensely terrible school breaks the past few years and I was really anxious about how things would go during Christmas. I think I got a little irritated with the kids every now and then but I didn't majorly lose it like I've done in the past and everyone was comparatively well-behaved. They all played together nicely the majority of the time, were very helpful and independent, and I was even able to relax and unwind a little myself. If you knew what we've been dealing with in the past, you would understand just how much JOY this brings me to be able to say that Yes, we did enjoy our Christmas break together.
Around the House
Yesterday I cleared all the junk I'd been stuffing under my bathroom sink out and finished cleaning out the rest of my closet, putting the "capsule wardrobe" part away (am I referring to that right? Is the stuff you put away the capsule or the ones you wear?), and seperating all the other clothes in to donation bags, trash, or items to try and sell.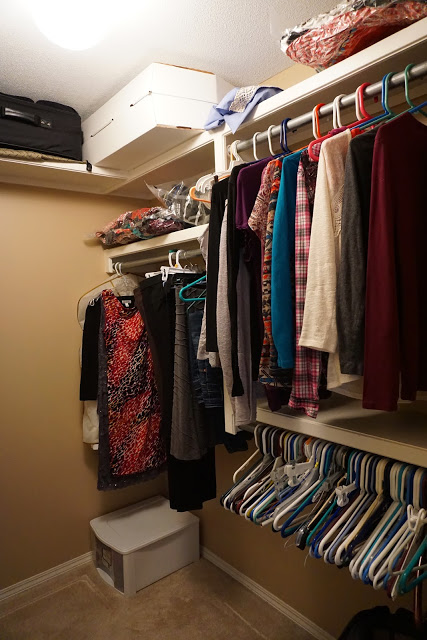 I have never seen my closet so clean! I can now walk…in my walk-in closet. It could become my new hideaway room with books, music…chocolate…
Anyway, so that was pretty exhausting to add onto the already busy Laundry Day but I'm so glad all the piles of clothes are now out of the way and I can see the closet through the clothes again.
In the Kitchen
I wrote down a menu for this week, let's see if I can stick to it.
M – Spaghetti, T – Sandwiches, W – Enchiladas (if I can get tortillas), Th – Beef/Sweet Potato Casserole! F – Pizza with friends! S – Something from the freezer S – Whatever we can find in the fridge/freezer/pantry
Reading:
Re-started 33 Days to Morning Glory: A Do-It-Yourself Retreat In Preparation for Marian Consecration
.
I'm excited about this. Fr. Gaitley's enthusiasm for the Faith and Diving Mercy and Marian Consecration is incredibly contagious!
I also started Seven Saints for Seven Virtues
by my friend Jean Heiman who graciously sent me a review book.
I was accidentally sent two so look for a giveaway soon! So far I'm really enjoying it and can already recommend it.
I also re-started Moon Over Manifest
after my friend, Andrea, posted a picture with her family and the author, Clare Vanderpool – another local mom/Catholic/author who I'd love to meet!
Water for Elephants
is also hanging around by my reading couches waiting patiently.
Watching:
Live Die Repeat: Edge of Tomorrow
– finally got to see it. My husband had already seen it and I agree it was good and would have also put it in the Top 10 2014 Movies. I love sci-fi time thinking movies so it was fun to watch. I'm still confused by the ending though?
We also watched the first episode of Downton last night! I should have done some recaps before because I forgot a lot of the details. I can't remember who all knows about what Bates did? It's interesting how different ideas and "agendas" are mixed in with the "changing of the times".
Ok, I've only got a few more minutes so here're some pictures –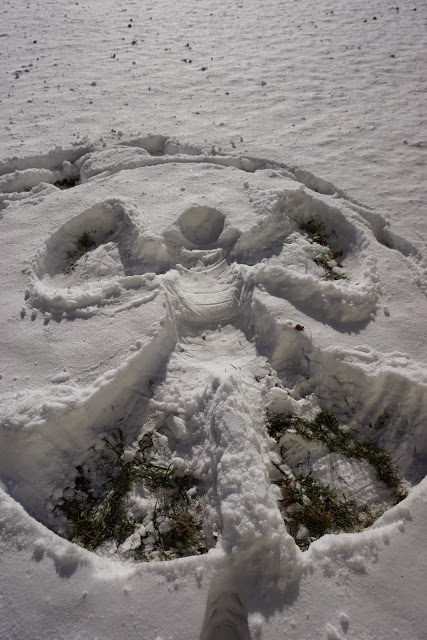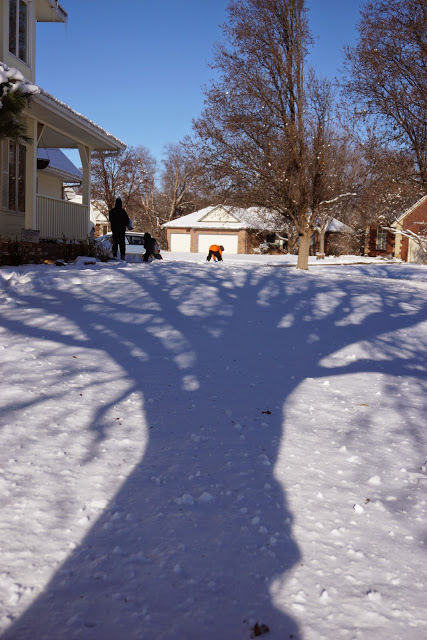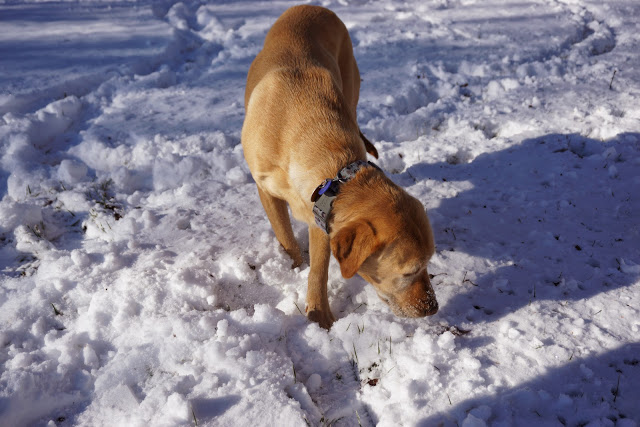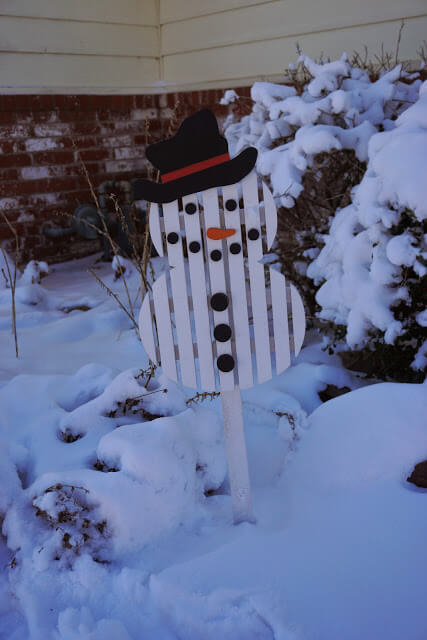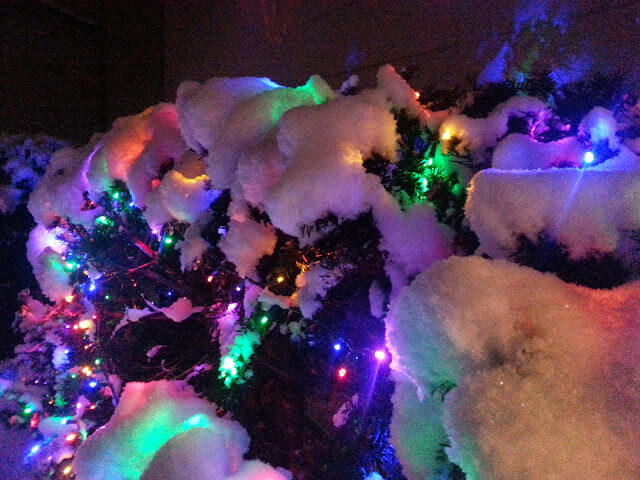 How is YOUR week going so far?