Pilgrimage:
a journey, especially a long one, made to some sacred place as an act of religious devotion:
any long journey, especially one undertaken as a quest or for a votive purpose, as to pay homage: (Dictionary.com)
If there was one word to act as motif for this season I find myself in, it would be "Pilgrimage".
…or maybe transformation…or metanoia…ok I'll stick with Pilgrimage for now.
The truth is, we are all pilgrims, whether we know it or not, we are all on our way "somewhere else", even if we do not know where.
I know it's an overused analogy, the "path of life", but it's a good one that's easy to relate to so I'll go with it.
When I reflect on my life, it's all been a series of roads that widened and narrowed, diverged into trails leading into the unknown or which have led me down and up winding paths through soft meadows or jagged rocks. It's all been one long journey, a pilgrimage.
In some parts of this journey, I've felt both confident and self-assured, whistling my way along, knowing exactly where I was at, where I was headed. Other times, I've felt desperately lost and alone, losing all sense of direction without a certain destination. When this happens, all I can do is follow.
I'm reading a book right now, Laurus, which is, to encapsulate, all about Pilgrimage. In it the main fictional character, Arseny, reflects on his journey in this way –
Sometimes I feel. ..the road unfolds itself under my feet. And. ..I do not know where it leads.
This analogy literally met the pavement as I recently journeyed for a cumulative four days west to Los Angeles (by air) and back across five states with my younger brother (by car).
It's the first time I flew, or traveled anywhere far, on my own for a long time, not even a toddler or infant as an extra passenger this time. Just me, soaring above the clouds as the sunrise raced to follow. Climbing higher, I could feel a weight shedding and my soul loosening. I ached for my dad, though, somehow I knew he was right there with me.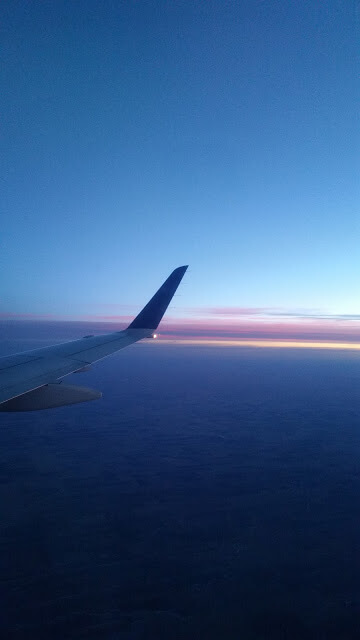 Up, up, up into the air I soared, watching the buildings and houses turn into miniature toys scattered across the plains and fields. Over snow-capped mountains stretching their peaks to meet us in the clouds and soaring over miles of dry cracks, stretch marks and time-worn crevices in the earth's surface. Finally, reaching the end of the new world, I escaped my sky-shuttle confinement and was greeted by the cool ocean breeze running to welcome me.
My brother showed me around some places around LA, starting with a satisfying meal that hit the spot at HomeGirl Cafe, a cool deli cafe that's part of a non-profit gang rehabilitation program, a quick walk-through (because parking is expensive!) of the impressive Cathedral of Our Lady of the Angels, a lovely stroll through the architectural gem and masterpiece galleys of The Getty Center art museum, and finally embracing the ocean's soothing waves that have beckoned me to come back to them after many years.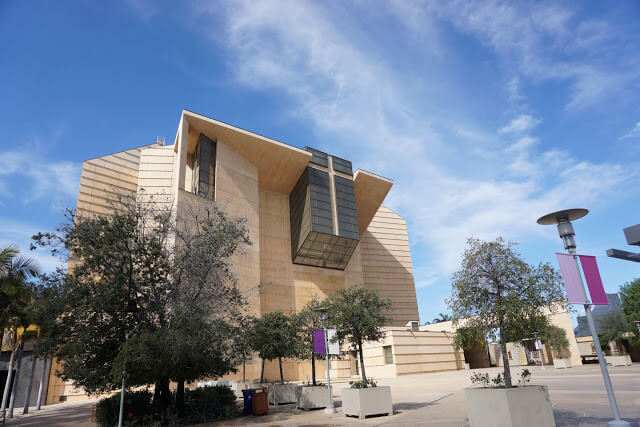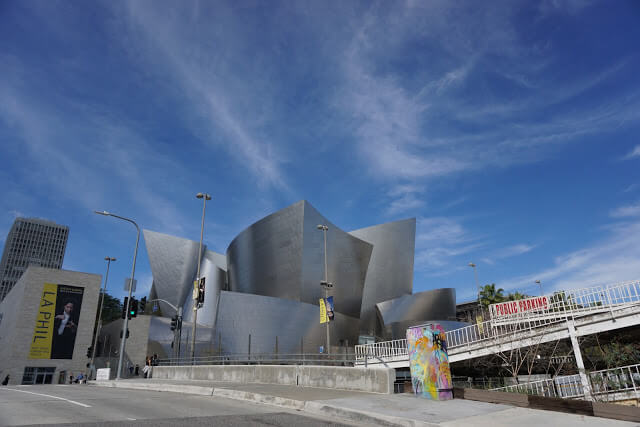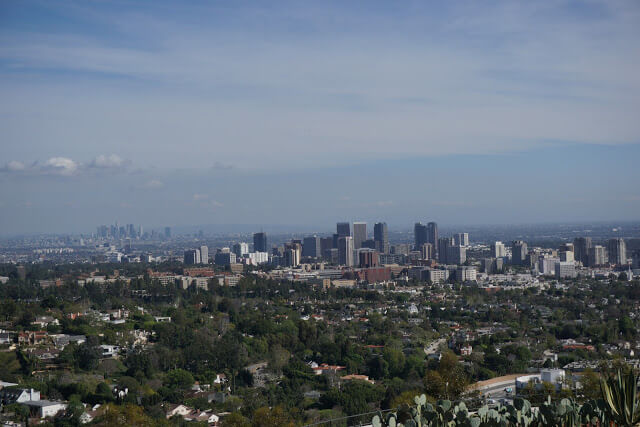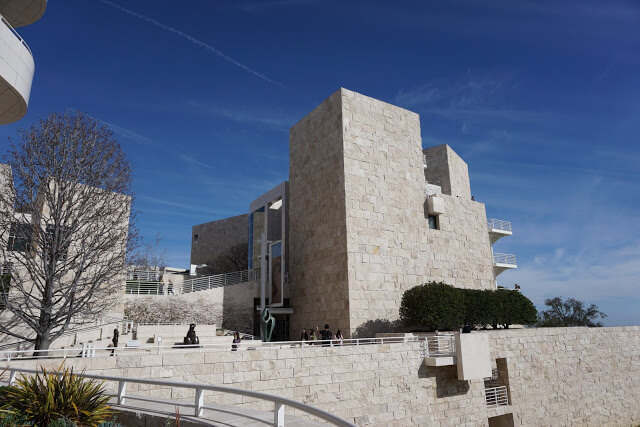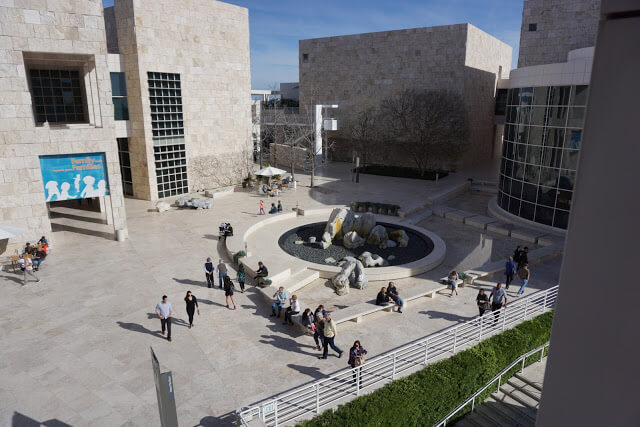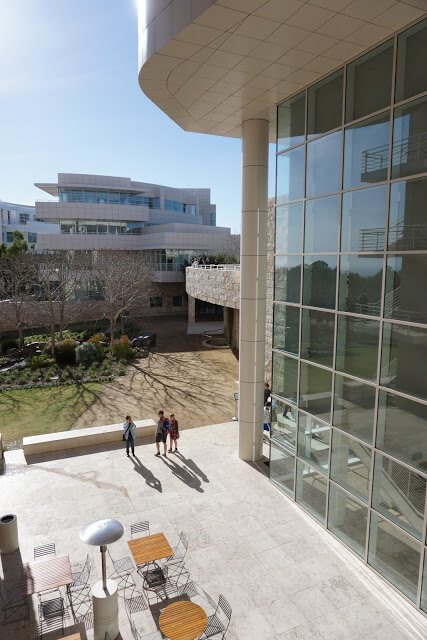 Alone – or at least without my usual dependents attached – I felt I was able to just follow the road, letting my brother guide me through the city, allowing God to pull me along the path.
We made our way down the boardwalk and onto the Santa Monica beach. Unfortunately, a cold front had blown in that day and it was chili, in the 60's as opposed to the warmer 80's from a few days before.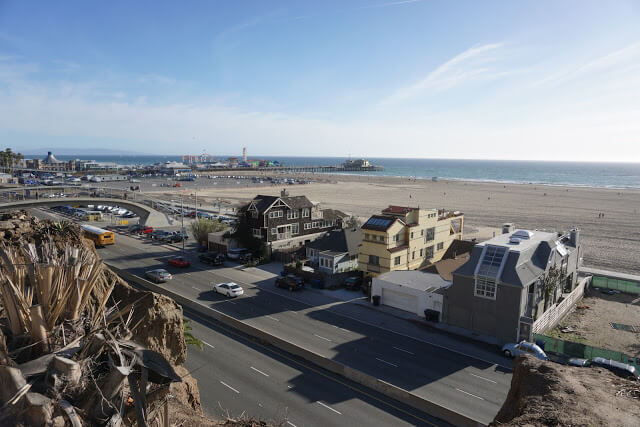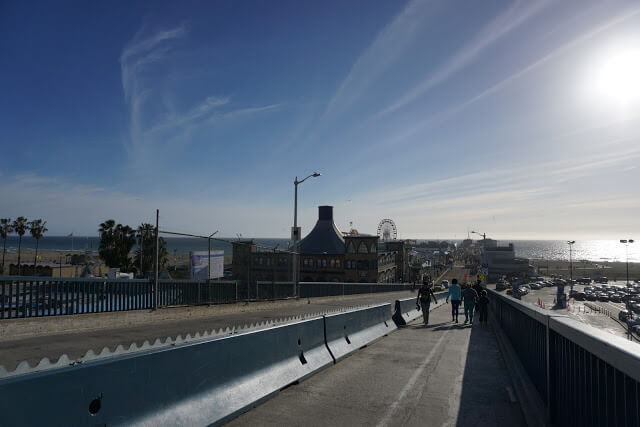 Apparently this didn't bother some people as they plunged right into the waves, hitching a ride on the waves on their boogey boards back to the sandy shore. I'm a wimp for cold and kept both my jacket and shoes on snug.
I stood on the beach, inhaling the salty air mixed with a seaweedy smell, watching the people around me, closing my eyes and letting the sound of the waves roll over me. I crouched down as one wave broke away from the group and came skipping right up to me, allowing me a quick tickle with my fingers, before the giggly wave twirled back just as fast as it came.
Though I didn't take my shoes and socks off to dip my feet in – much to my later agonizing regret – I could almost feel the waves wash over me, coaxing and tugging me to come and play with them. I remembered, from previous experiences on the Pacific Mexican shore, the exhilarating feeling of the waves crashing around my legs, the delicate sand sinking below my feet as the water receded, taking a part of the shore with it each time.
We lingered there a short time then walked along the shore, listening the the rhythmic waves rising and crashing, the sound lapping over me, soothing me…healing me.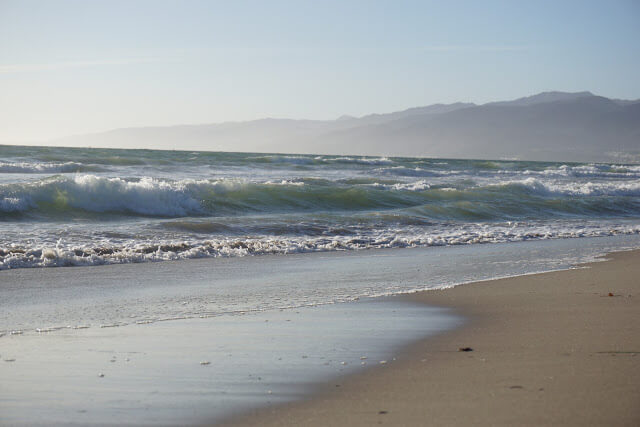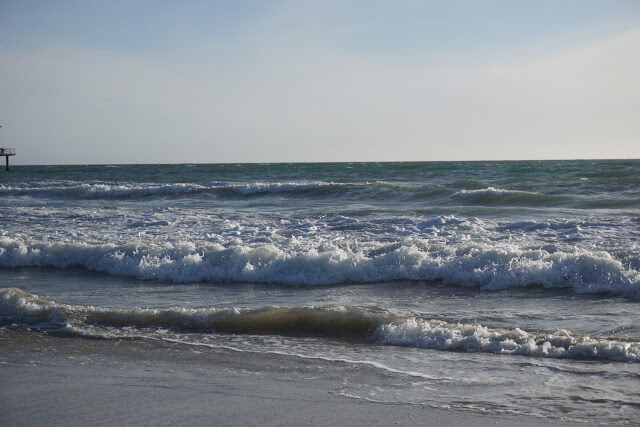 We breathed in one long breath and bid our final farewell to the ocean, unsure when – or if – we'd return to it's embracing arms again. We trecked back through the thick sand, hiked the staircase back up the ridge, found our way back to the car and then enjoyed a overfilling meal in the twilight-lit bay of the Marina.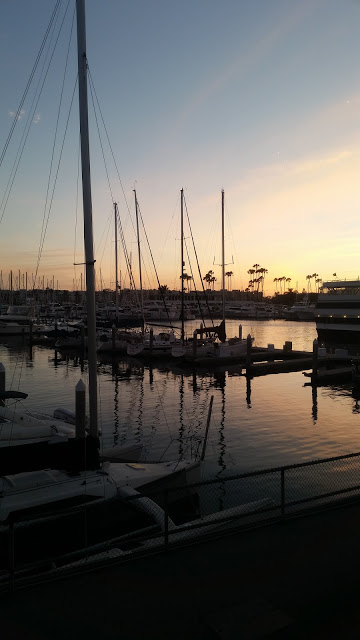 Stay tuned for more pictures and story from my "pilgrimage" soon.
(Photorights: I took all these pictures with my husbands's A6000, no editing or filtering because I'm lazy.)