Time for another Sunday Random Takes (that were supposed to be Friday – will I ever blog on the day I want to again?). (P.S. The "Baby Ninja" thing isn't what you might be thinking so don't too excited.)
VBS Ziplines and Model Unborn Babies
The four older kids finished up a fun week of Vacation Bible School with our parish and they all had a blast. It's held at a fun "retreat/recreational" area that's spread out acres of land with various activities such as swimming, play areas, tire mountains and – everyone's favorite (but maybe some parent's nightmare) – two ziplines that zip the kids across a shallow creek. The "Little Dipper" for the youngins' and the famous "Big Dipper" are the main attractions every year.
This year's theme was "Celebrate Life". They talked about how we can celebrate life by respecting life in the poor and needy. I love that they made a few gifts for the Prison Ministry and a few other charitable organizations to put their words into real action.
On one of the days, each kid was sent home with a small model of a baby at about 13 (I'm guessing) weeks in utero. We've gotten these before when they pass them out for "Pro-Life" week but these ones are made of a rubbery material vs just plain plastic, which makes the baby look very realistic…almost a little too realistic that I have to admit that it kind of weirds me out just a little.
I'm not really sure what to do with these baby models that are supposed to remind the kids of how sacred all life is – especially these tiny babies in the womb. But the kids end up playing with them – and then dumping them around – like any other toy.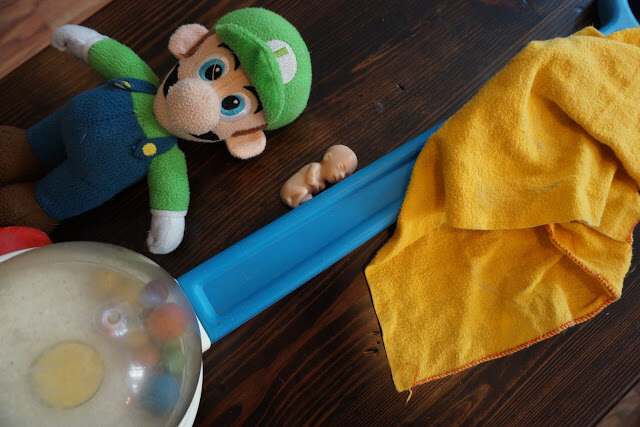 So I asked my 6-year-old if he could make a nicer home or crib for the baby so he's treated more special and he excitedly found a perfect-sized tin box and put a little bit of tissue paper in for a nice blanket.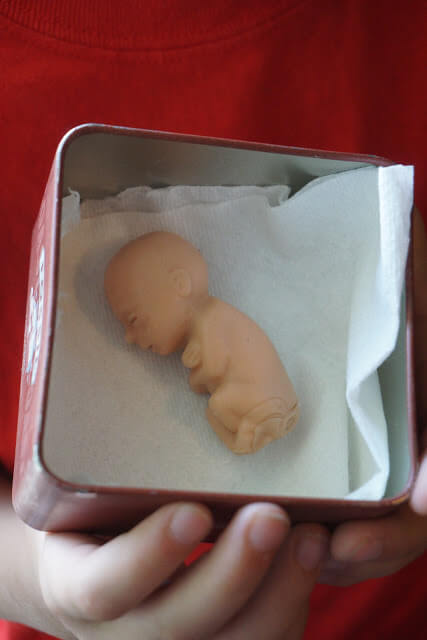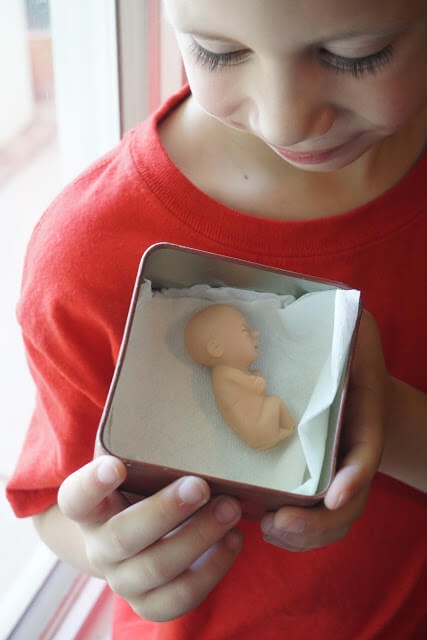 He named his baby "Ninja". Of course.
Science Lessons
I'd like to add in a few "educational activities" into our summer days so maybe their brains won't simmer up into burnt pieces of bacon over the break. Easier said that done but I'll try anyway.
Last week, we got out this gift that their grandma gave to them a while back. The ScienceWiz Energy Experiment Kit!
The first day, we covered lessons about Energy – Kinetic and potential – along with some simple activities as examples. Now before you start imagining some fanciful vision of all the kids sitting at the table with their hands folded and their mouths closed while they listened to every word with 100% attention and interest just wave that idyllic vision. The reality is that at first it was more like trying to get a bunch of chimpanzees to get them to sit still and care. There were many pauses and distractions and – yes – even some yelling about how I'm giving them my time to do this for them and why can't they just sit still and listen to me??!!!
Ahem. Anyway, after that, the next day was more exciting when we got out batteries and cables and turned chemical energy to electrical to mechanical. And then came the part where we got to see the power of Nuclear Energy burn a hold through a piece of paper. suddenly, they all cared about doing science together.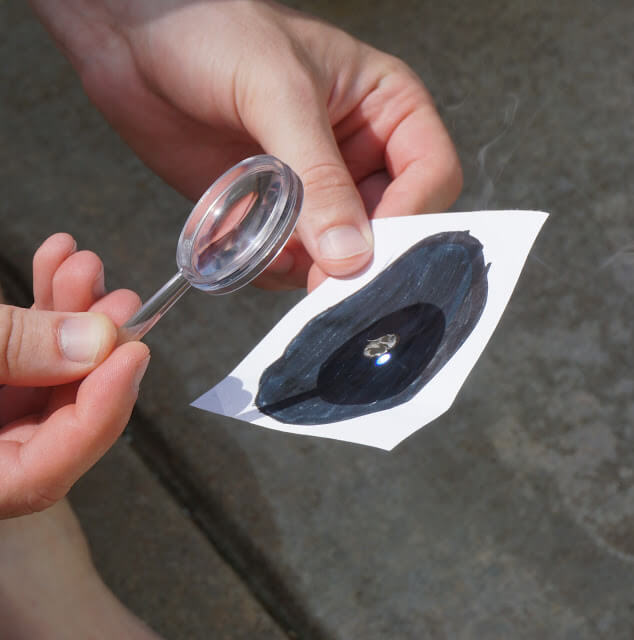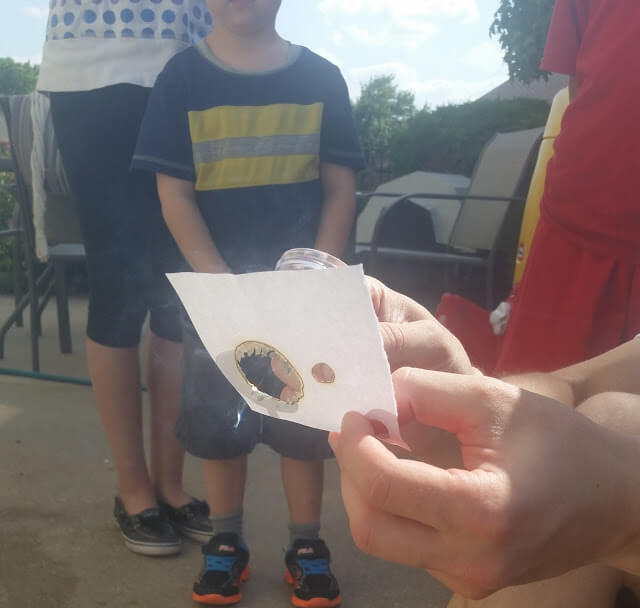 Kids Growing Up and becoming Indentured Servants
I love that our kids are getting old enough to take on more responsibilities so they can become our slaves er, I mean, help out more around the house. Yesterday, the day came. We taught our first-born son how to mow the back yard! He was so excited!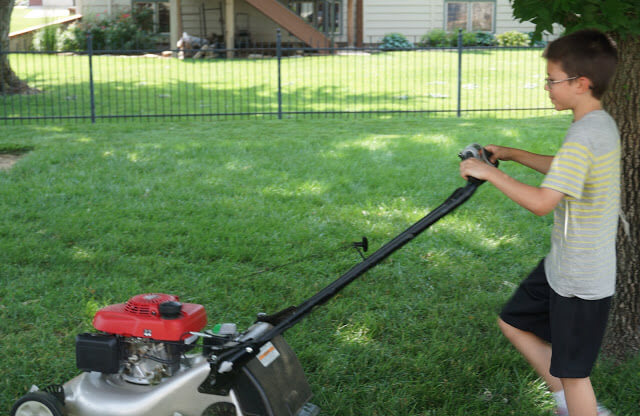 Like a friend of mine said, we want to instill a strong work ethic in our kids so they grow up not only knowing how to work, but hopefully finding some pride in it and a sense of value as they are able to contribute and use their skills and hard work to better the world around them. It all starts with mowing the lawn for this future lawn-mowing business owner. (He says he can't wait to mow lawns for people!) I'll ask him again in a few years.
Door Turned Entry Way Hook
I'm almost ready for the big reveal post or our Office/Entry Way reno. I've got a few frames to hang and then it will be "finished"! Last week, my amazingly handy father-in-law helped me put this awesome piece together –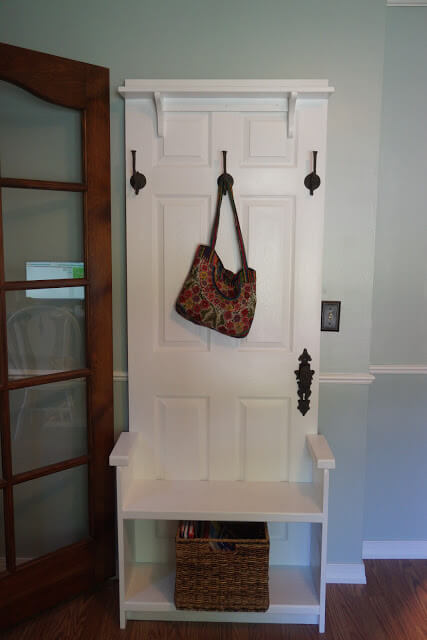 It's a Pinterest find I actually made! I'm super pleased with it and smile every time I walk by it or hang my purse. More to come, I promise!
Escape to the Mountains
We're planning a trip out to Colorado this summer and I'm so excited already! I love traveling, I love the mountains, the trees, the clear streams, the fresh mountain air – everything. This year, aside from visiting our good friends in the Colorado Springs area we're looking into visiting the Maroon Bells area.
We asked another friend who is from there if he knew anything about it. He showed us a picture like this one –
That picture is all it took to say Yes. Yes. Yes!
We're looking into renting a home/condo in that area instead of hotels this time. I think if we find a good deal it will save money so we can make our own food – not to mention save our digestive systems! So far, I've been searching for rentals on HomeAway. It seems like a good site, anyone else know of other good ways to find rentals in Colorado?
Also, does anyone have recommendations for a good and comfortable framed carrier for our 3.5 year-old so we can go hiking together without taking allll day to wait for him to take his sweet time smelling the flowers and rolling down cliffs.
A Special Gift from Uganda
This week we received a very special gift from our pen-pal friends we have in Uganda. I don't know why I haven't written about them before but long story short – a couple years ago, a friend introduced us to her friend, Fr. Vincent, a priest from Uganda. I asked him if he could set us up with a family in his village that we could become pen-pals with and he did! He has returned for another visit this summer and brought us a package from our friends with greetings and these really cool little zipper fabric cases.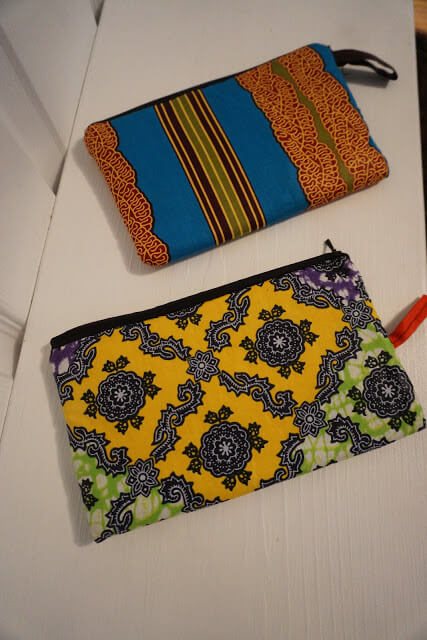 My daughter and I were so excited to know these came all the way from Uganda! It's been a really cool experience to get to know our Ugandan family and become friends. I hope one day we may even get to meet in person!