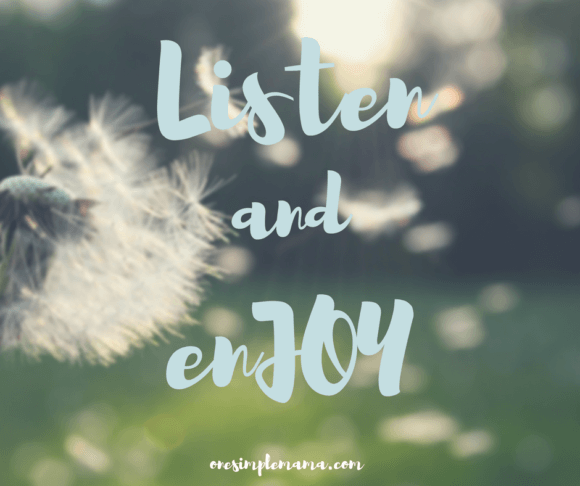 Happy Sunday! Here's an excerpt I'd like to share from my monthly contribution at CatholicMom.com about listening for and enJOYing God's voice.
God calls us to sit in silence and listen for His Word when we're trying to understand His Will for us … but if God rarely spells things out for us with a banner in the sky. If He doesn't have a specific Will for every situation then what exactly are we listening for?
I asked this burning question to my confessor hoping for a lengthy answer that would tell me exactly what to do. The priest thought quietly for a moment and then gently offered this perfect answer:
A light and subtle breeze …
I loved his response, yet … I wanted to know more.
I've had that experience … but … what do I do with it? How do I interpret it?
Head on over to CatholicMom.com for the simple yet so perfect answer he gave me…