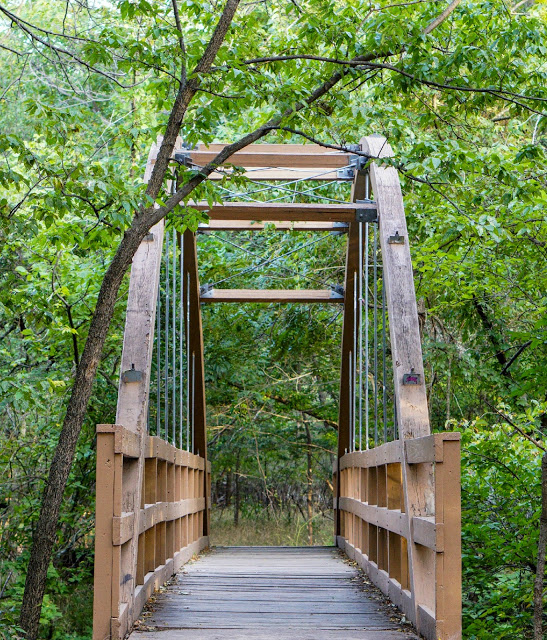 Whenever I visit our friends in the nursing home, or go to a funeral, or just see how fast-as-a-flash our kids are growing up, I am reminded that one day all I might be able to do is lie alone in a bed or sit in a chair I've been relegated to.
Alone. Something I crave right now, something I'll loathe later. While I'm sitting there basically waiting for the good Lord to call me to Him, will I remember these years? What will I remember? One of my greatest fear is that I'll forget it all.
If I could go back in time when I'm 80 or 90 or however old I get, what would I want to go back in time and see? What moments would I want the Ghost of Christmas past to take me to and let me peek back into? What moments would bring me joy…which ones would I want to look away in shame or sorrow?
Sometimes, during my days now, I pretend that I am actually my elderly self who has been given the gift to come back in time for a few moments and relive life. With those eyes, how would I see my life now and what would I do differently?
I would stop and look deeply into my babies' eyes, soaking each of them into my soul forever.
Run my fingers through their soft hair, knowing, as my future self, how they will grow and what will become of them and how I'll yearn for these precious baby years.
I'd stop cleaning or cooking so much and spend more time looking into my children's eyes while they tell me about their days, their ideas, their pains and struggles, their ponderings and questions of life.
Instead of constantly griping about picking up their toys, I'd stop and play with their toys with them more.
Maybe take less pictures and live the moments with them, capturing them with the lens of my heart instead.
Or turn the computer and phone off and help my son with his homework with my complete attention knowing the genius he would become, even through all the struggles, because we persevered and fostered a love for learning and discovery.
I'd do more to enrich their learning, take more family field trips, take time to listen to their questions and help them research and experiment to find the answer together.
I'd teach them more about the real lessons of life instead of only the ones to memorize for the test.
I'd get a sitter more often and be fully and completely available to listen and talk with and simply be with my husband at least once a week. This time will pass by so quickly but our love and our marriage will be the most important thing we cultivated and worked to preserve.
I'd prepare a list of all the good things from our days to greet him with after he arrived home from a long day of work instead of a long list of who done what to whom and why my life is so terrible. After all, he probably came home hoping to escape the chaos and stress, not be engulfed in it all over again.
I'd stop trying to make it look like I'd been slaving away all day in my drudgery and focus instead on brushing my hair, powdering my nose, maybe changing my child-stained shirt.
I'd stop trying to make him pity me, feel sorry for me, or feel bad for everything he didn't actually do.
I'd work more on tidying myself up instead of the house for him, knowing that this is only a house and these are only dirty dishes and laundry will pass away and all he wants from me is for me to be happy.
I'd talk less….listen more…really, truly, listen and not just think about my to-do list or what I am going to say next while he's talking.
I'd be grateful – truly, deeply grateful – for the wonderful man who loved me so much and put up with all of my craziness – more than I ever really knew or appreciated.
I'd stop stressing about making the perfect healthy meal or keeping up with all the changing eating fads and just make something for my family and we would all eat it and enjoy it, dammit. (Remember, old ladies can get away with saying anything.)
I'd cuss more
I'd cuss less.
I'd use paper plates more and stop griping about the dishes – they're just dishes for goodness sake! (And I'd think about how little did I know how much God would use such a simple task to humble me and bring me deeper into Him.)
I'd be more welcoming to everyone, knowing now that all anyone wants is someone to invite them in and make them feel welcome and loved. They don't care about the house or the food or what I look like or how loud and wild and inquisitive our kids can be…they only want good and honest company.
I would fill my calendar slots with less "busyness" and more prayer time, free reading, writing, creative time, play time together as a family knowing now as my future self that "one day" only comes after your fingers are arthritic and your eyes are weak and tired.
I'd Relax and have more fun.
Dance.
Sing.
I'd look in the mirror and see how young and beautiful I was – and to think I thought I was ugly and fat, girl I didn't know what was coming! These were my "glory years".
I'd stop over-analyzing and second- guessing every single decision I made and just live, learning from the mistakes and growing with the right ones.
Write more letters, less emails and texts.
Call friends and family more – just to say, "Hi, how are you?"
I'd write that book.
Live my story.
I'd play dolls with my daughter, take her out for ice cream, get our nails done, read books together, and let her know I think she's beautiful. I would stop looking at her and see only her faults and, instead, see the amazing, generous, courageous, faithful, kind, and sweet woman she grows up to be.
I'd read more books with my boys, romp around the yard with them, maybe even catch some bugs together (not toads though, eww.) Tell them how proud I am of them, how brave they are and courageous, how much I really love them.
I'd scream, yell, and nag less.
I'd stop trying to change them or fix them – instead I'd try to understand each of them for who they are and LET THEM BE THEM – not who I am or who I want them to be.
I'd stop stressing and worrying – knowing now (as my old wise wrinkly self) that it never did any ounce of good to stress or worry and it never did end up changing anything anyway, I still ended up having to just accept things the way there were and go on living. I guess it all works itself out sooner or later.
I'd ask for help more instead of being so darn proud.
I'd stop thinking so much about me, me, and me and look outside of myself and see a whole world of beautiful people waiting to be loved.
I'd give more, share more.
I'd love more and be loved more.
I'd smile more, cry more, pray more, laugh more – the good hearty-lose-your-breath laughs…knowing those things are better than any medicine any scientist has or will ever invent.
I'd keep all these moments – yes, even the awful, never-want-to-relive-ever-again moments – with me and I'd "ponder them in my heart." knowing how these would shape me, mold me…refine me.
I'd soak it ALL in like a delicious milkshake to the last possible suck through the straw – gozar la vida – knowing that these are the moments that will bring me joy, gratitude, and perspective at the end of my days.
When I'm all alone, basically waiting for the good Lord to call me to Him, these memories might be my only company. And I'll be full of gratitude that I lived them and have them with me still.
How much more would you relish the time you have now, if you looked through the eyes of your future self?