I'm alive! In case you were wondering, I'm still here. Just been working on other things instead of the blog but I miss it dearly so I am determined to get this post done and out to the masses.
Because I know everyone has been dying for a Project 333 Capsule Wardrobe update since it's been more than 3 months since my last Capsule Spring Wardrobe post.
I basically wore a lot of the same outfits through the summer, a few more t-shirts and shorts and, as you'll see below, I've been using many of the same clothes for my Fall Wardrobe as well.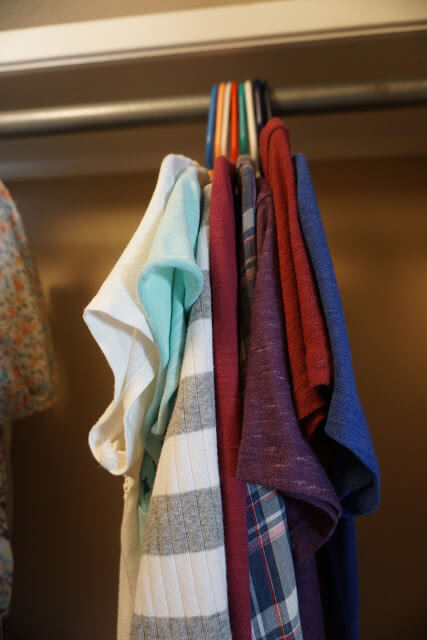 Simple wardrobe for a "Simple Mama".
Preparing a Fall Wardrobe in the area we live is a little tricky, or maybe it's like that everywhere? The temps have fallen into the 30's and 40's in the mornings, but we've still had some very warm afternoons (upper 70's & 80's).
I'll start out wearing jeans, boots, and a sweater and jacket but by the end of the day I've shed the sweater, replaced the jeans with capris, and kicked off the boots for my slip-ons. (My flip-flops broke or I'd wear those all year long.)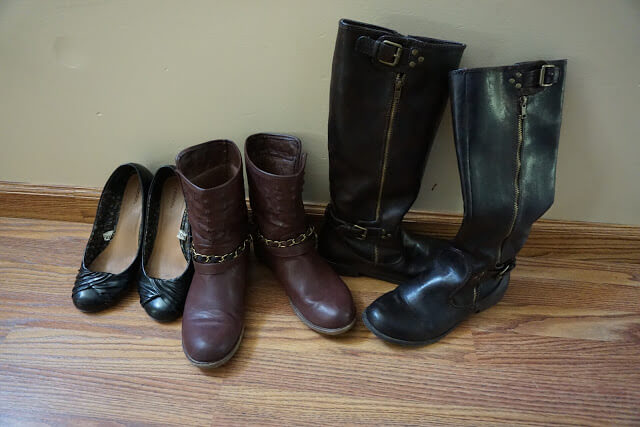 So I have a bit of a modified "33" items for now. The ones hanging are part of the 33 but I left the capris and a few extra short-sleeved shirts out for those warmer days.
I went through my Fall clothes and threw a lot out since many of them were so worn out I don't know why I still had them anymore.
I allowed myself 3 new shirts to replace those and I'll have to go out and get a new heavier sweater for the winter soon. For now, I'll just cozy up in my hoodie sweatshirt when I'm only lounging around.
Here are a few Fall Outfits I've put together with the Capsule items:
~ 1 ~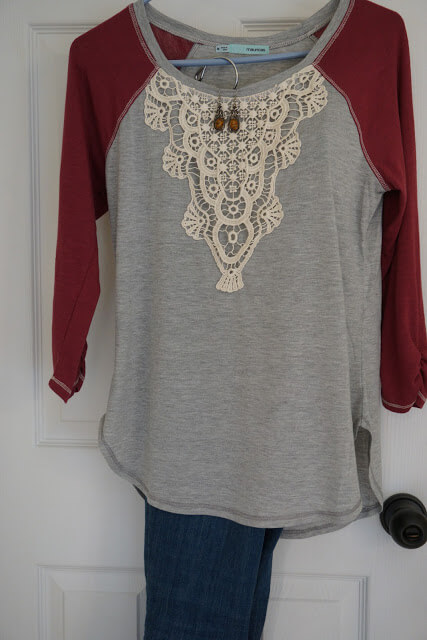 My favorite new shirt. I call it the "Downton Abbey Stay-at-Home Mom shirt"
On cooler days, I'll pull a light sweater over it or even my new flannel shirt and I love the way the front lace shows through to dress up the flannel.
~ 2 ~
Speaking of the flannel, my 2nd new shirt, I love how versatile it is.
I can roll the sleeves up and get to work scraping food off the floor.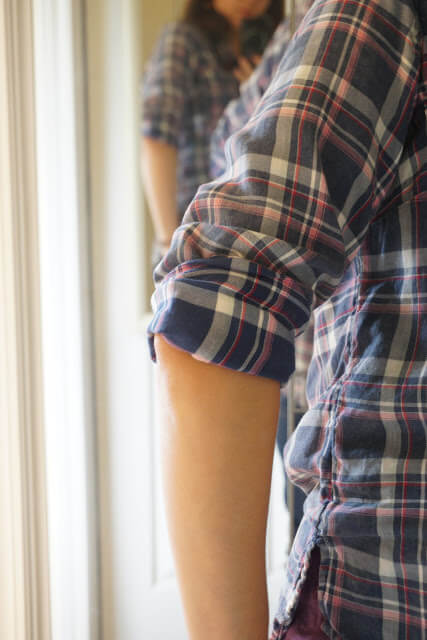 ~3 ~
I can pull it over another shirt like the one below or a t-shirt.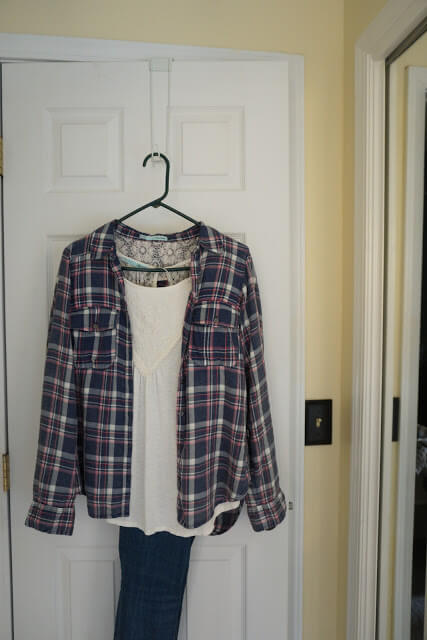 ~ 4 ~
Or I could time-warp back to the 90's and get my #flannelgrunge on –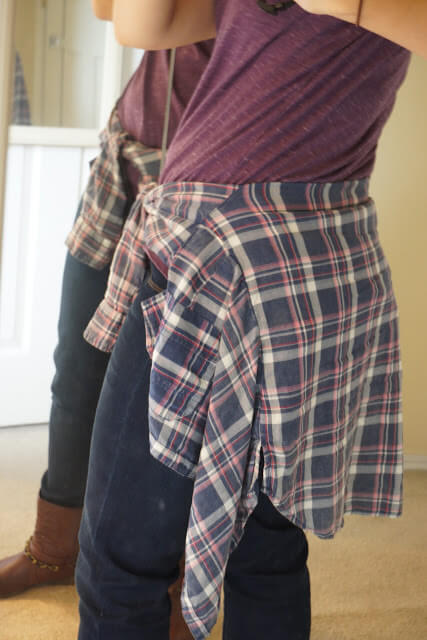 ~ 5 ~
For something a little dressier, I picked this cream flow-top with a pretty lace top, sticking with the "Modern Downton Mom" look.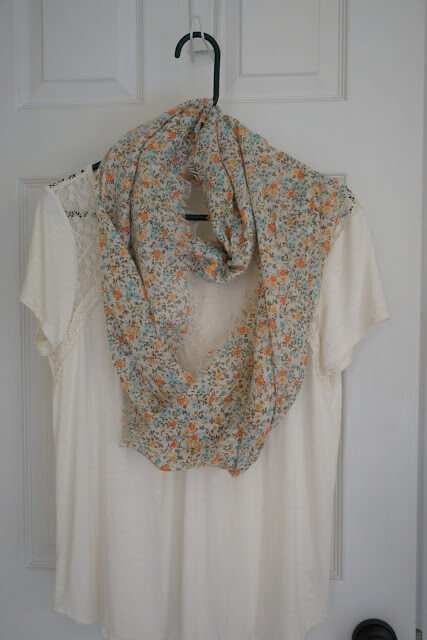 It's easy to dress it up with a scarf and a sweater.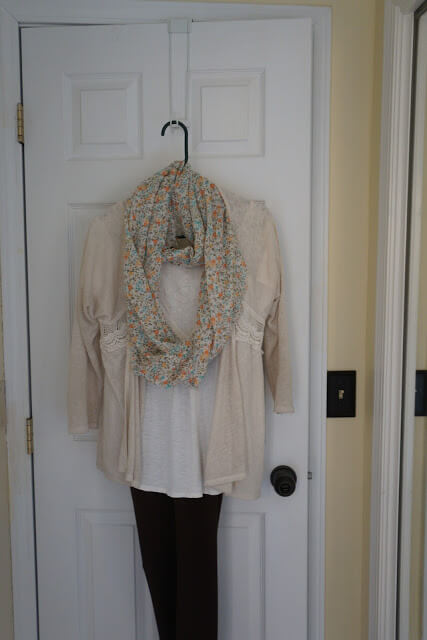 ~ 6 ~
I can go dressy casual with jeans…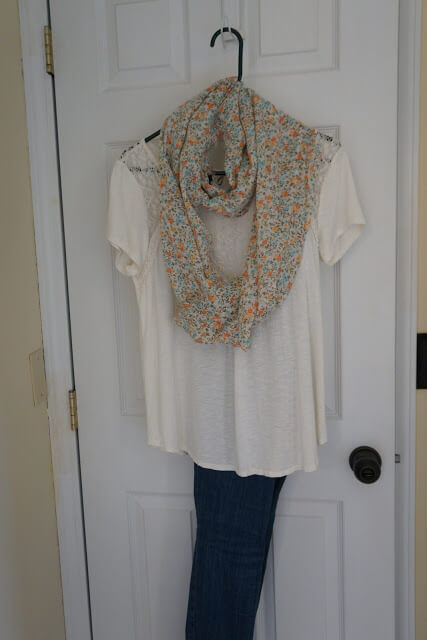 ~ 7 ~
…or take it up a notch with black slacks and a black sweater.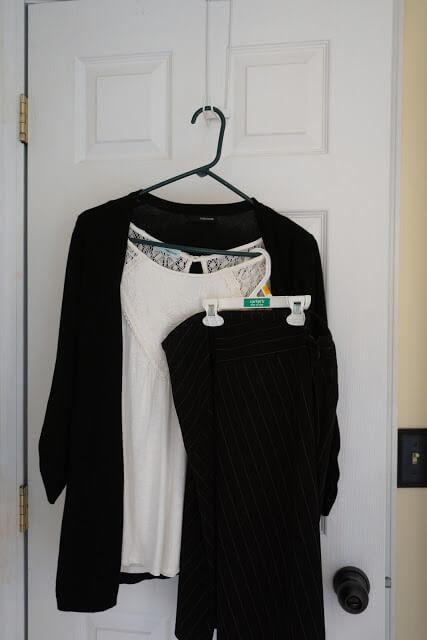 ~ 8 ~
Lest you think I spend my days reclining on the divan in my classy formal wear, I'll confess I usually wear a t-shirt at home if I'm not going anywhere.
While I'm being honest, I should say I allowed myself 4 new tops because I got this t-shirt on major sale at Target –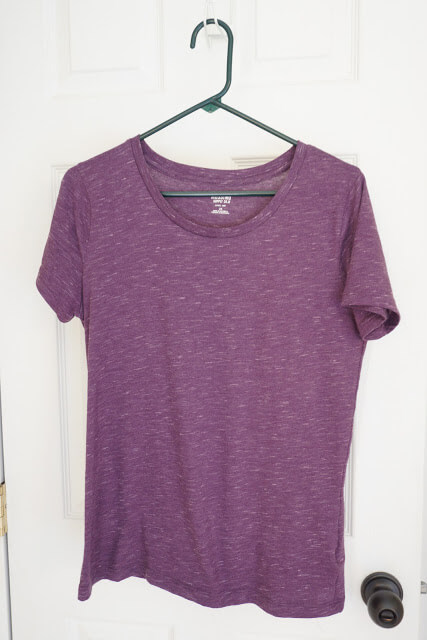 It's good for my more realistic stay-at-home-all-day-until-I-go-crazy-and-must-get-out days.
~ 9 ~
If I do have to run an errand or be in a social setting around sophisticated people who don't scream at me and instead speak to me politely with full and clear sentences (usually), I just pull on a sweater and a scarf and you'd never know about the sweat spots from a hard day of cleaning and cooking.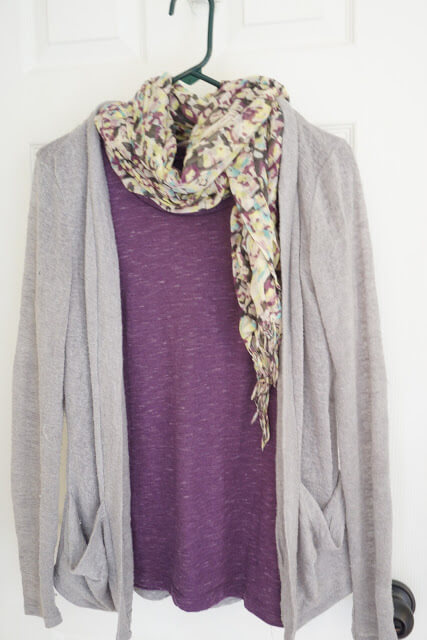 ~ 10 ~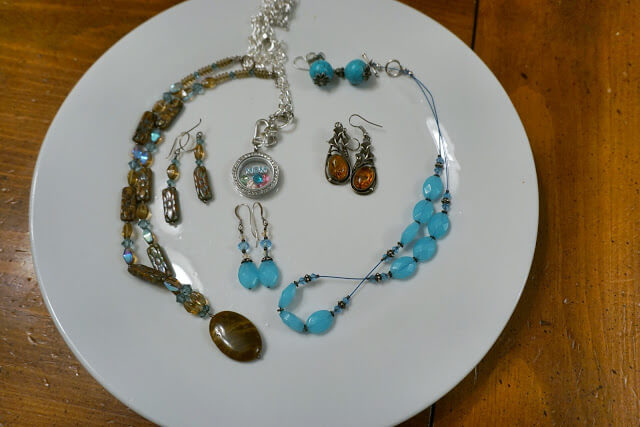 Lastly, no wardrobe is complete without earings and a few necklaces. I've had pierced ears since I was a fresh baby so I always feel a little naked without something dangling from my ears. I went with browns and blues for my Fall accessories.
Well there you have it folks. Soon the colder temps will come in and stay for good and I'll just snuggle up in my hoodie and hibernate.
What are you favorite Fall wardrobe items?