Alright, one more stop and then I'll finish going on and on about my recent road trip "Pilgrimage".
After our $18 "just 6 miles from the interstate" hole-in-the-ground Meteor Crater detour, we were back on the road out of Arizona and into New Mexico.
As we drove along through the Arizonan desert, massive Mesas stood guard between the fast-pace life of the Interstate and the great frontier desert beyond. Flat lands ran on and on for miles until they ran head first into the giant plateaus, pleaded for safe passage and then continued on and on through the desolate desert.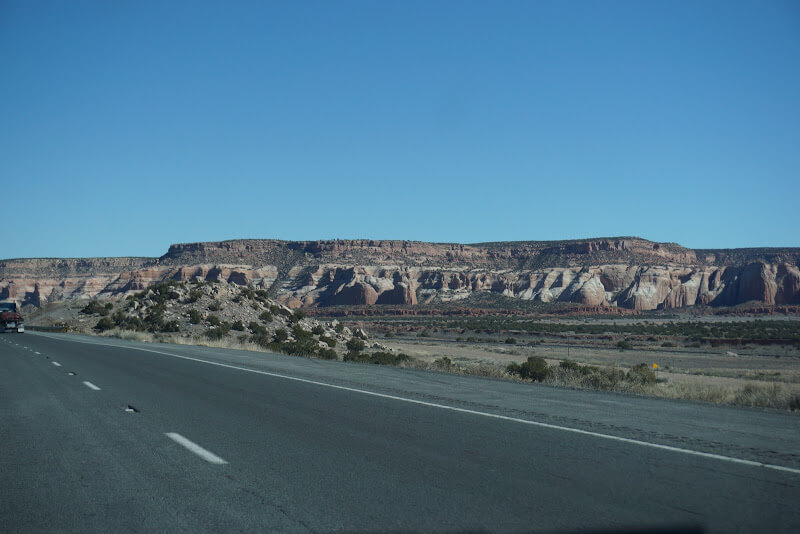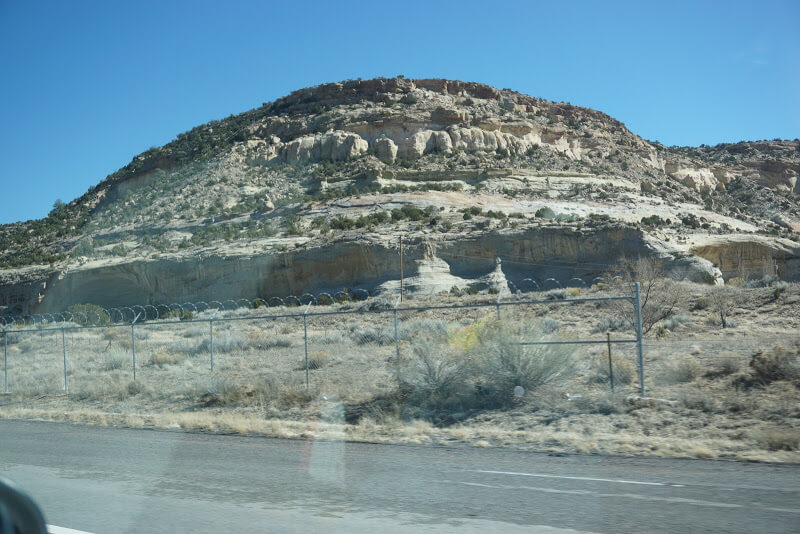 Finally, we arrived in Santa Fe, checked into our hotel and then drove into the heart of the downtown area known as "The Plaza" and walked over to the famous Loretto Chapel.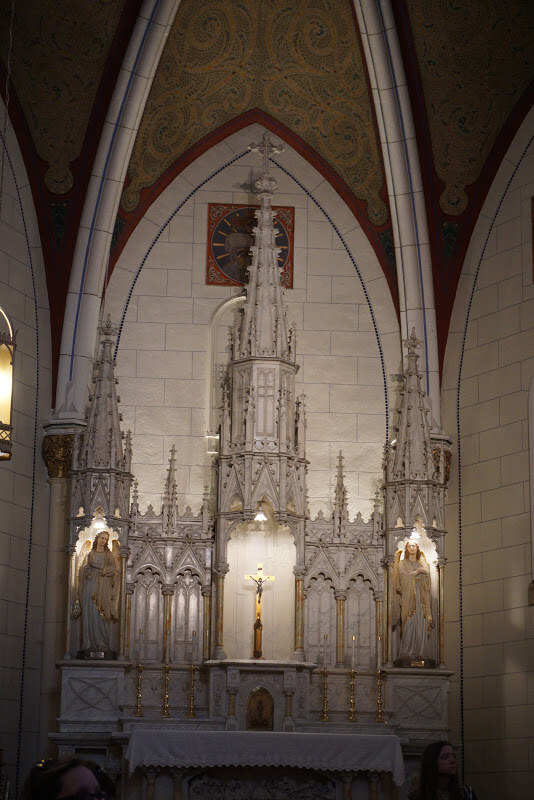 The Loretto Chapel is known for the "miraculous staircase" – or the "St. Joseph's Staircase – that goes up to the choir loft.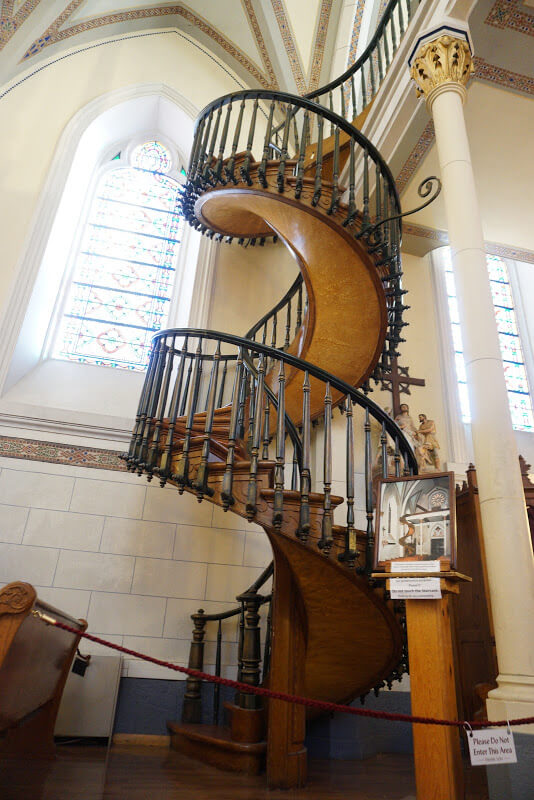 You can read more about the story behind this one-of-a-kind staircase here. Basically, the Sisters of Loretto and their all-girl-school students, for whom this chapel was built, needed a staircase to get to the choir loft. During those times, most chapels had a ladder up to the loft but the nuns did not feel it was safe or "appropriate" for them to climb a ladder. So they prayed a Novena, asking for St. Joseph to intercede on their behalf and help them find someone to build them a staircase. Long story short, a stranger came in one day, built the staircase, and then vanished – leading to the legend of the story that it was St. Joseph himself who crafted such an elegant and mysterious staircase.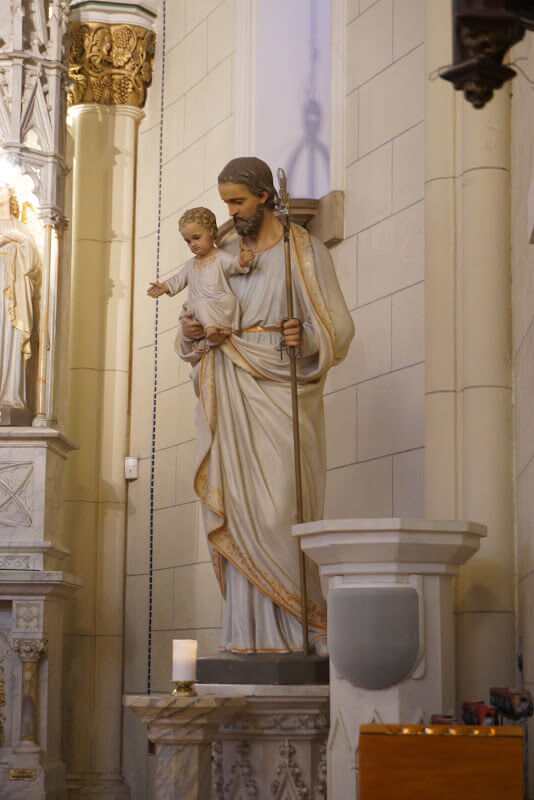 It remains today as a sort of architectural phenomenon since it contains no visible support beam from top to bottom, the type of wood used is a mystery for the area, and the carpenter used neither nails nor glue to construct it.
The Loretto chapel was sold by the Sisters of Loretto in 1968, deconsecrated as a Catholic Chapel and then sold to a private owner in 1971 and remains today as a privately owned museum open to the public for viewing the staircase and sometimes for privately held weddings.
My brother and I were one of the only ones there that day with just a few others since we came during the winter and about 15 minutes before they closed (oops!). Now, if anyone knows me well, you'll know I'm a bit of a natural skeptic – meaning I question everything so that I can somehow analyze it and try and comprehend. This is also a good time to confess that I'm not sure whether I believe St. Joseph himself actually came from Heaven to build this staircase. I'm sure he could – he was quite the carpenter after all – but I'm not sure why he would if God could just send another great carpenter who was still alive in our world. (I know, I'm too logical for my own good.)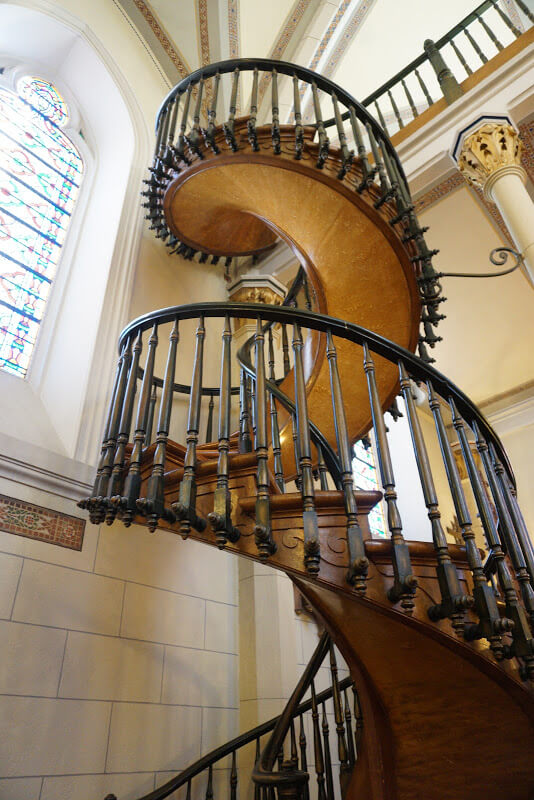 So as far as the question of whether or not the staircase itself is a miracle? Well, honestly it doesn't really matter.
This is what matters: The Sisters of Loretto prayed for a staircase – and they got one. Sometimes a simple answer is miracle enough.
But here's why this staircase still fascinates me.
It's a spiral!
And you all know I LOVE Spirals – thank you Mr. Fibonacci.
I wouldn't say I'm very good at Math but I LOVE Math. It's the great "language of God". To me, I've always thought of Math as the most intricate, complex, impossible-to-decode enigma that, if we could solve, would lead us right into the unfathomable awesome Mind of God. Which is why it's too bad I'm no good at Math.
However, I can still appreciate the deep symbolism of the Spiral. The recurrence of the Fibonacci Sequence in spirals throughout all of nature and architecture throughout the world and history is like one HUGE gigantic clue to the great Mystery of our universe and its ingenious Creator.
Another cool thing – this particular staircase shape is known as a "Helix Staircase", which, of course, reminds me of other well-known doubly intertwined helices that we ALL have inside of us – our DNA! And we all know how amazing our DNA is. (Right?) If not, just stare at this for a while –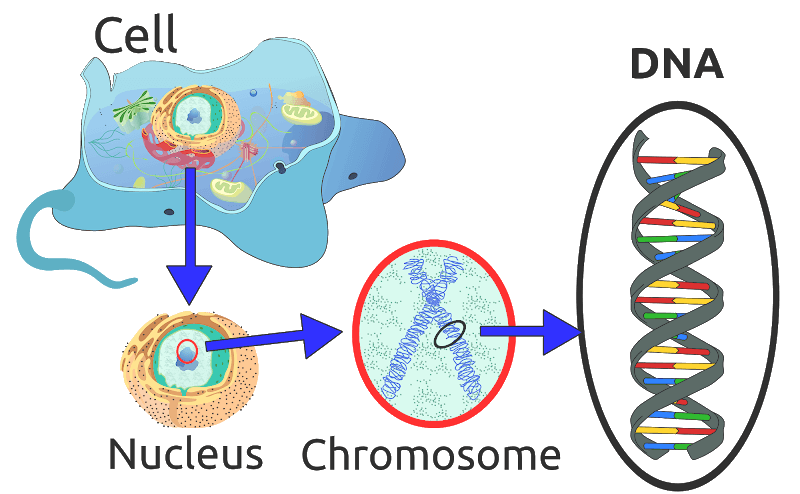 We all have mini "Loretto staircase" miracles inside of us – fashioned by one super-amazing "Carpenter".
And I'll bet if we measured the curvatures of our DNA helices and compared it to the curvature in the Loretto staircase we'd find some very interesting similarities – which can only occur if there is a similar source…(It was all I could do not to go out and buy a tape measure and take my own measurements of the staircase while I was there. Kidding…kind of.) And I'm sure if we could somehow graph our life journeys, they would resemble a spiral also. 🙂
Ok, I could go on but if I had any chance of hiding how huge of a Math and Biology nerd I really am it's too late now so I'd better just stop.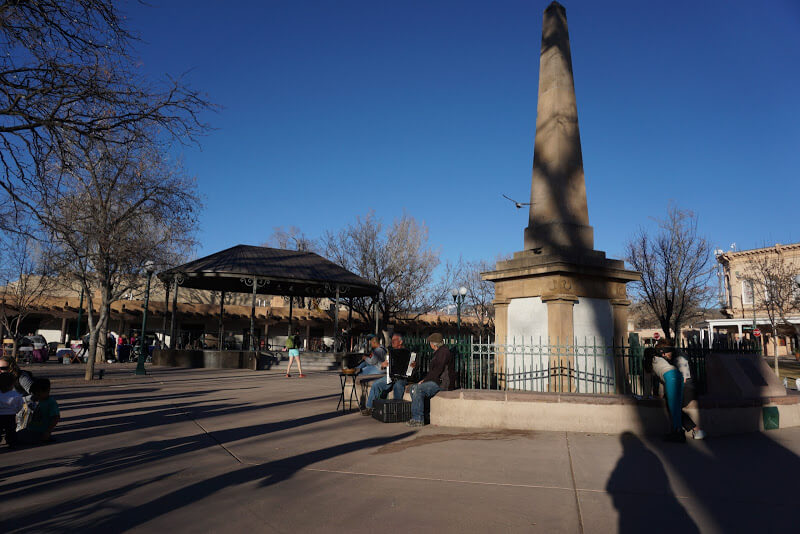 After Loretto, we sauntered to the Plaza square, passing open-air markets with hand-made arts crafted by the locals. We sat on a bench and silently listened to a local man narrate his life story on his accordion. I sat there, taking in the scene and listening to the harmonic sounds of the music, intertwined with the ambient noise of passerbys chatting, children giggling, and cars slowly rolling by.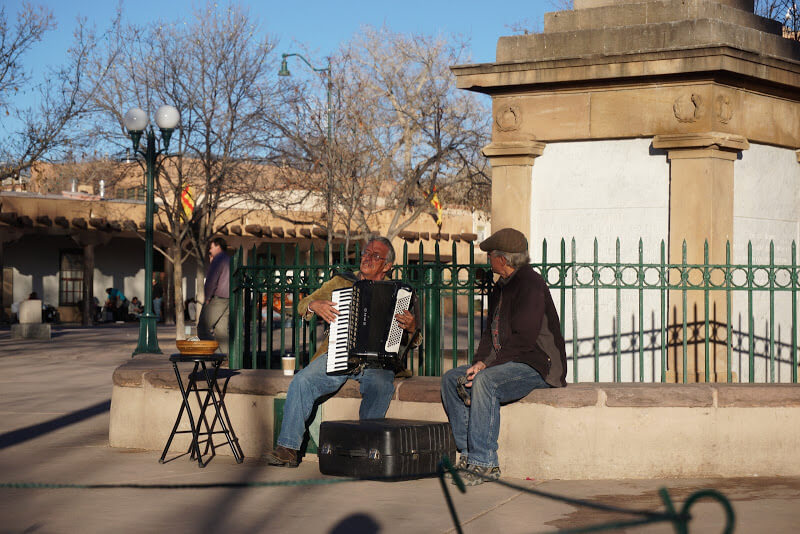 As the sun waved it's golden magic over the Plaza square, we got up, added a few bucks into the basket, and walked down to the Cathedral Basilica of St. Francis.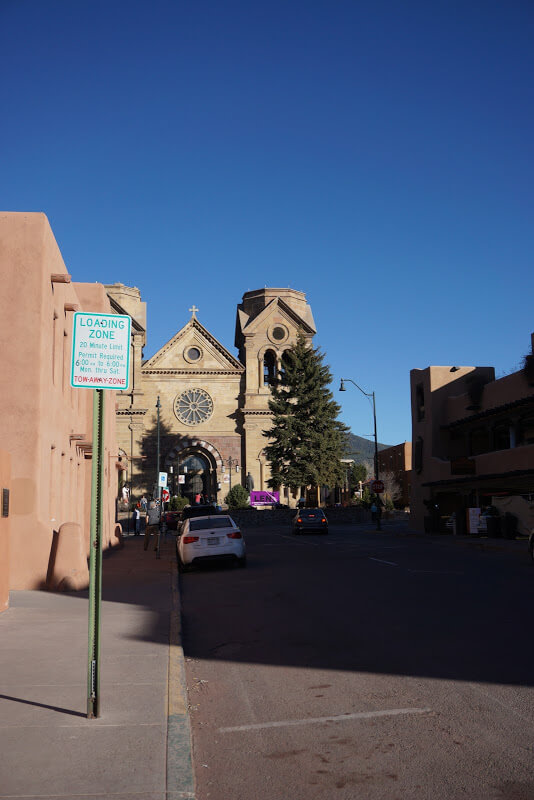 Since Mass was about to start I couldn't take any pictures inside but I wish I could have because that Basilica is a work of art combining all the elements of the mixed Native American-Mexican-Spanish-Anglo cultures and history of the Santa Fe region. The parish atmosphere was dynamic, electrified with an obvious excitement and devotion for Christ and the Sacraments and the Eucharistic liturgy was moving and healing.
After Mass, we relished in the local cultural cuisine of Maria's New Mexican Kitchen where we both had their famous Blue Corn Enchiladas served with "carne adovada". It was slightly spicier than I usually like but it was too good for me to care. (Joel, if you're reading this and you're ever in Santa Fe you would LOVE this place and it would be a great addition to your "Mmmm Mondays".)
The next day we left the beauty and intrigue of the mountains and mesas and returned to the simple beauty of the Kansas flat lands and the warm embraces and kisses from my family – who apparently really missed me! All in all, it was a wonderful get-away that provided me much-needed time to just take a drive and be myself for a few days, process some of my thoughts, and enjoy time with my brother before he goes off and starts a new life and family of his own soon.