Happy Wednesday! I'm joining up with Hallie Moxie Wife's Five Favorites today to share –
Five Favorite Summer Fun Ideas for Kids to beat the Boredom Monster
1. The Boredom Buster Jar by The Better Mom {With Free Downloads}
2. The "B.O.R.E.D" Checklist from Simple As That
3. 100 Fun Summer Ideas for the Whole Family by Mommy Bear Media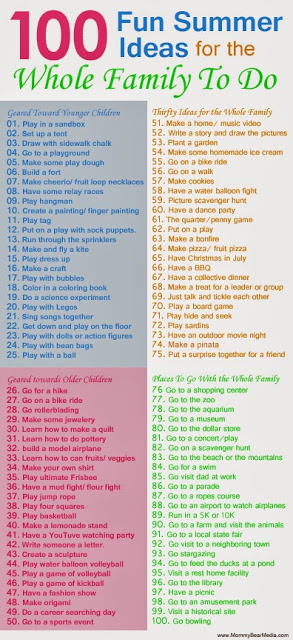 4. Fun Summer Service Ideas from Pennies of Time – Teaching Kids to Serve
Since "being entertained" isn't the only thing our kids should think about, right?
5. Summer "Schedule" from Full Plate Living
While summer is a nice time to relax and enjoy the "non-schedule" time, I still find it helpful to stick to a "routine" of some sort. Here is an example of a basic summer schedule to build on or refer to.
Those are some of my favorite ideas I found via Pinterest. How about you?
Do you have any tried and true boredom busters?
Be sure to head over to Hallie's for more fun Five Favorites this week!